Now that you have a much clearer picture of who you are and what you want to create, are you ready to create a life AND business that is a true reflection of you; one that you're excited to wake up to every day?
This CEO of Your Life & Business Online Coaching Program will help you build on what you learned in the CEO of Your Life – Personal Development Program. Now, we'll take your values, your purpose and your vision to create a solid foundation on which to build your brand and business.
12 Modules broken down as follows (see all Module descriptions here):
4 Modules for Life Coaching
8 Modules for Business Coaching
12 Key Steps to Become the CEO of Your Life Interactive Workbook
Here is a course description for each module:
Module 1 - Determining Your Core Values
When we live by our core values, we live joyful lives. Your core values are the guiding principles that will serve as the foundation of your orgasmically joyful business. They will guide decision making, help you create compelling marketing content, and attract clients you will love working with. This module will take you through exercises to uncover your unique core values.
Module 2 - Your Life Purpose

Your life purpose is your North star, steering you on a course that resonates deeply with your true self. Hand in hand with your core values, it guides your decision making and provides the basis for branding and marketing your business. This module will take you on 3 journeys of discovery to help you uncover your life purpose – something that's already inside you!
Module 3 - Meet Your Captain

Your Captain… is you! It is your highest self. The part of you that is all knowing. Some call it intuition. It is a powerful thing when you can effectively tap into it. Everyone's Captain is unique to them and their journey. This module will show you how to connect with your Captain, giving you a powerful tool to help guide you through building your successful business.
Module 4 - Create Your Big Picture Vision
Visualization is a powerful thing. When you have a clear vision of where you are going, the path to get there also becomes clear. Visualization helps you to assume the energy of what you want to create, so that you can maintain the right mindset for success. This module will help you gain clarity on what you truly want to create, and develop habits to keep yourself in that mindset.
Module 5 - Build Your Story – Your Truth – To Attract Clients You Love
Your story – your lived experience – is one of your most powerful tools in building a meaningful and compelling business. It is what will attract the people and opportunities that are right for you. This module will help you identify and build your story, and show you how to craft your messaging around your truth in order to attract clients you were meant to work with.
Module 6 - Create Personas for Strong Marketing
Client personas help to create compelling marketing and branding content for your business. They empower you to write in a way that is engaging and personal, to create a connection with your audience. This module will show you how to build effective client personas for strong and effective marketing.
Module 7 - Building Your Website Content
All that you have discovered in previous modules will provide the foundation for building website content that engages your audience and attracts incredible clients. In this module, you will learn how to use the tools you've acquired to create masterful website content.
Module 8 - Your Image and Website
Your image is your personal brand, and it is a critical element of a successful business. This module will show you how to create an image for yourself and your website that is aligned with your core values and life purpose, in order to attract people and opportunities that are right for you.
Module 9 - Launching Your New Business
Once your foundation is in place and your website is built, it's time to launch your exciting new venture! This module will show you how to copy craft an effective launch email and how to build a social media presence for your business in order to start attracting those amazing clients, and keep the momentum in full gear.
Module 10 - Creating a LinkedIn Profile That Attracts the Right Opportunities To You
Whichever social media platforms you choose, make sure LinkedIn is one of them. Why? Because LinkedIn is built entirely around the professional sphere – to facilitate professional communication and connections. This module will show you how to build a LinkedIn profile that reflects your personal brand, heightens visibility for your business, and attracts the right people and opportunities to you.
Module 11 - How to Become the CEO of Your Financial Future (interview with Hilary Hendershott)
In this module, you'll get exclusive tips and tools for establishing and maintaining the financial health of your business from financial expert, Hilary Hendershott. Hilary is a TedEx speaker who is regularly featured in Forbes, BBC On-line, Investopedia, NPRs Marketplace and Women 2.0. She has been recognized as a Top 40 Under 40 Entrepreneur and is a columnist for DailyWorth.
Module 12 - Business, Marketing & Tools Moving Forward
Spreading the word about your business doesn't end with your launch. If you want continuous results, you need to engage in continuous marketing and effective business strategy. This module will help you put in place the long term strategies and practices necessary for long term results.
Your Instructor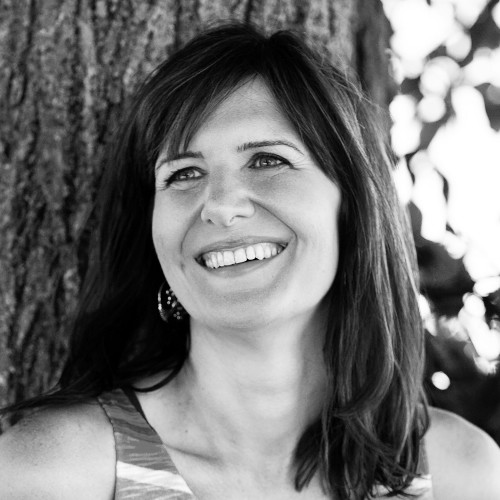 I am the Founder of CEO of Your Life. As a motivational speaker, life and business coach, author, energetic healer and former VP of Marketing, my approach is unconventional, inspirational, fun and holistic, empowering people to see themselves in a whole new light and finally take control of all aspects of their lives.
As an author, I regularly contribute to the Huffington Post and Entrepreneur. My book, I Attract What I Am – Transforming Failure Into An Orgasmically Joyful Life & Business, became an Amazon international bestseller in July 2017.
I know first hand about what it takes to transition out of the daily grind and into a life and career that I truly love. I left behind a successful career as a V.P Marketing because I wasn't satisfied with simply "creating successful products, marketing campaigns and surpassing sales objectives." I wanted to be of greater service to others and help people realize that they are the CEO of their life and that they can design their future any way they want and create a life that is a true reflection of them; one they'll love waking up to!
Frequently Asked Questions
When does the course start and finish?
The course starts now and never ends! It is a completely self-paced online course - you decide when you start and when you finish.
How long do I have access to the course?
How does lifetime access sound? After enrolling, you have unlimited access to this course for as long as you like - across any and all devices you own.
What if I am unhappy with the course?
We would never want you to be unhappy! If you are unsatisfied with your purchase, contact us in the first 30 days and we will give you a full refund.